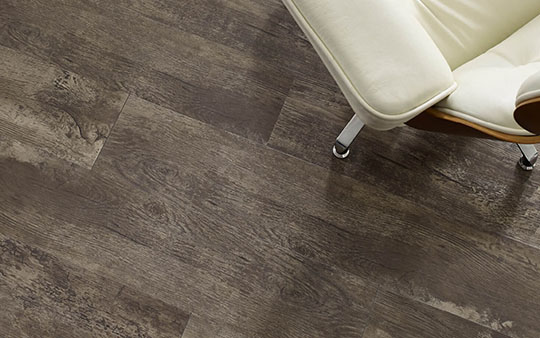 Floors are meant to be walked on.
As a result, enough time and foot traffic will most certainly take its toll, causing natural wear and tear. Prolong the lifespan of your new vinyl flooring and keep it looking as beautiful and inviting as the day it was installed with a proper care & maintenance routine.
Our vinyl specialists at Carefree Carpets & Floors have put this guide together to make it easy for you to clean, care for and enjoy your vinyl.
Cleaning Tips
Remove dust, sand and grit particles by frequently sweeping or vacuuming your vinyl floor. Don't use a vacuum with a beater bar, as these may scratch your floor. The brush & hose attachments that come with your vacuum are useful to clean edges or to get to hard to reach areas.
For instances in which sweeping or vacuuming does not remove the dirt, you can instead mop the floor with clean, warm water. If water alone does not clean the surface, use cleaning products as recommended by your floor's manufacturer. If you're unsure, you can ask our team for advice on which solutions are safe to use. Make sure you rinse the surface & towel dry to avoid leaving behind a film.