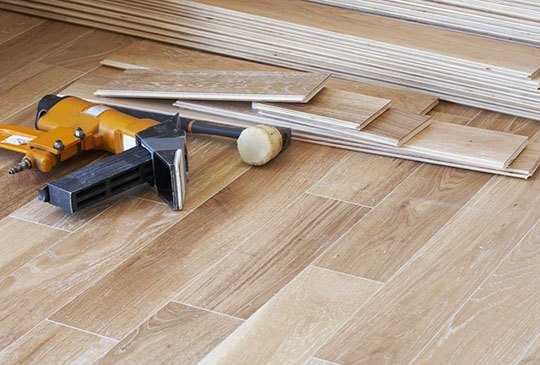 Preparation is Essential
Now that you've selected and purchased an elegant new hardwood floor, it's time to prepare for installation day. In our experience, knowing what to do before, during and after installation will make the entire process faster and more efficient. Preparation will also, hopefully, eliminate any surprises for you & the installers. 
Our hardwood specialists at All Floors & Design Centre have compiled the following information to help you prepare for installation day, when our crew will show up to install your beautiful, new hardwood floor. Knowing what to expect will mean less stress for you, your family and your home.
Before Installation Day
Furniture removal comes first.
We'll start by removing all furniture and other objects from the areas where the installation will take place. Before this step, you'll need to empty the contents of china cabinets, closets and drawers. We may also ask you to adjust your climate-control settings (heat or air conditioning) to establish the right level of indoor humidity for the job.
Next, we'll look at your old flooring.
Before installation day, we'll decide how your old floor covering will be removed and disposed of. This can be a time-consuming task.
Doors require special consideration.
When new hardwood is installed, there's always the possibility that the doors, especially closet, basement and bedroom doors, may not clear the new floor height. We may remove doors in order to install the hardwood, and we'll re-hang them if possible. It may be necessary to shave or cut down doors to ensure clearance, which we won't do without your permission.
Be clear about cleanup.
Installing new hardwood will produce waste. Usually, we'll collect these materials and leave them at your trash collection site. If this will be an issue, we'll work out an alternative plan ahead of time. Also, ask about the plan for hardwood remnants.
During Installation Day
Be prepared to be home.
Be prepared to stay home on installation day and to be available in case the installation crew has questions. Your presence will ensure that the correct hardwood is installed in the right areas. It can be difficult to estimate the length and circumstances of each job, but we'll keep you updated on estimated arrival & departure times.
Safety first.
Your installers will use a variety of tools and techniques that can make the work area hazardous. Please make sure that your children and pets are kept out of the work area on installation day.
A walk-through is key.
We recommend that, prior to the completion of the installation, you walk through the job with the chief installer. This will give you the opportunity to ask questions and be clear on any final details.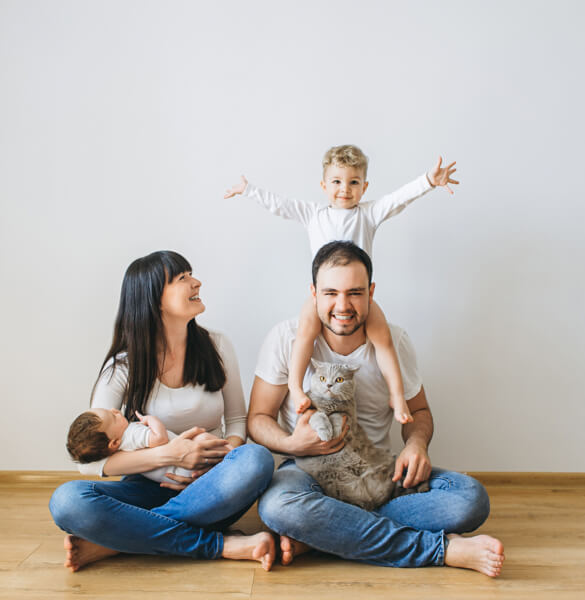 After Installation Day
Ventilate your space.
If you are sensitive to dust and odors, good ventilation should be established for 48 to 72 hours after installation. Open windows & turn on fans, if possible.
The bottom line.
Being prepared for installation day through careful planning and smart preparation will make your life and the installers' job a lot easier. It will also make your hardwood flooring experience enjoyable right from day one. At All Floors Design Centre, we're here to help you get the most out of your beautiful hardwood floor.