Made to stand the test of time
Tile is timeless! Versatile and durable, it will never go out of style. Tile can be sustainable, and many types are made from recycled materials. They are regularly found in kitchens and bathrooms due to their moisture resistance and ease of cleaning. And you'll love how scratch-resistant it is! Tile can come in just about any colour or shape to help you achieve any look. 
Types of tile
Ceramic tile is made from clay that has been molded and then heated under extreme pressure. There are two main types.
Porcelain tile, which contains feldspar crystal. When heated, it gives tile a glossy appearance.
Non-porcelain ceramic tile, which is made from any combination of materials (typically white, red, and brown clays) but contains no feldspar.
Stone tile encompasses many different types of natural stone including slate, marble, granite, travertine, and more. Each type of stone has its own unique characteristics.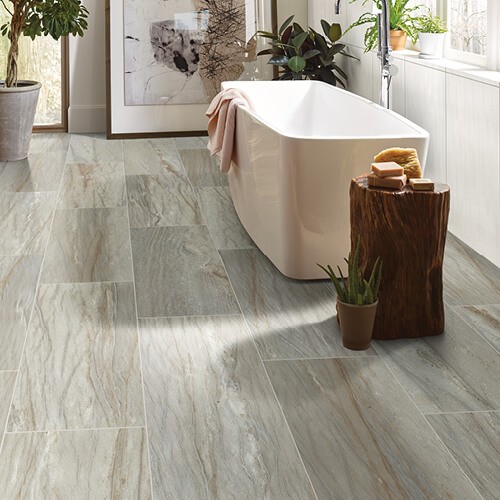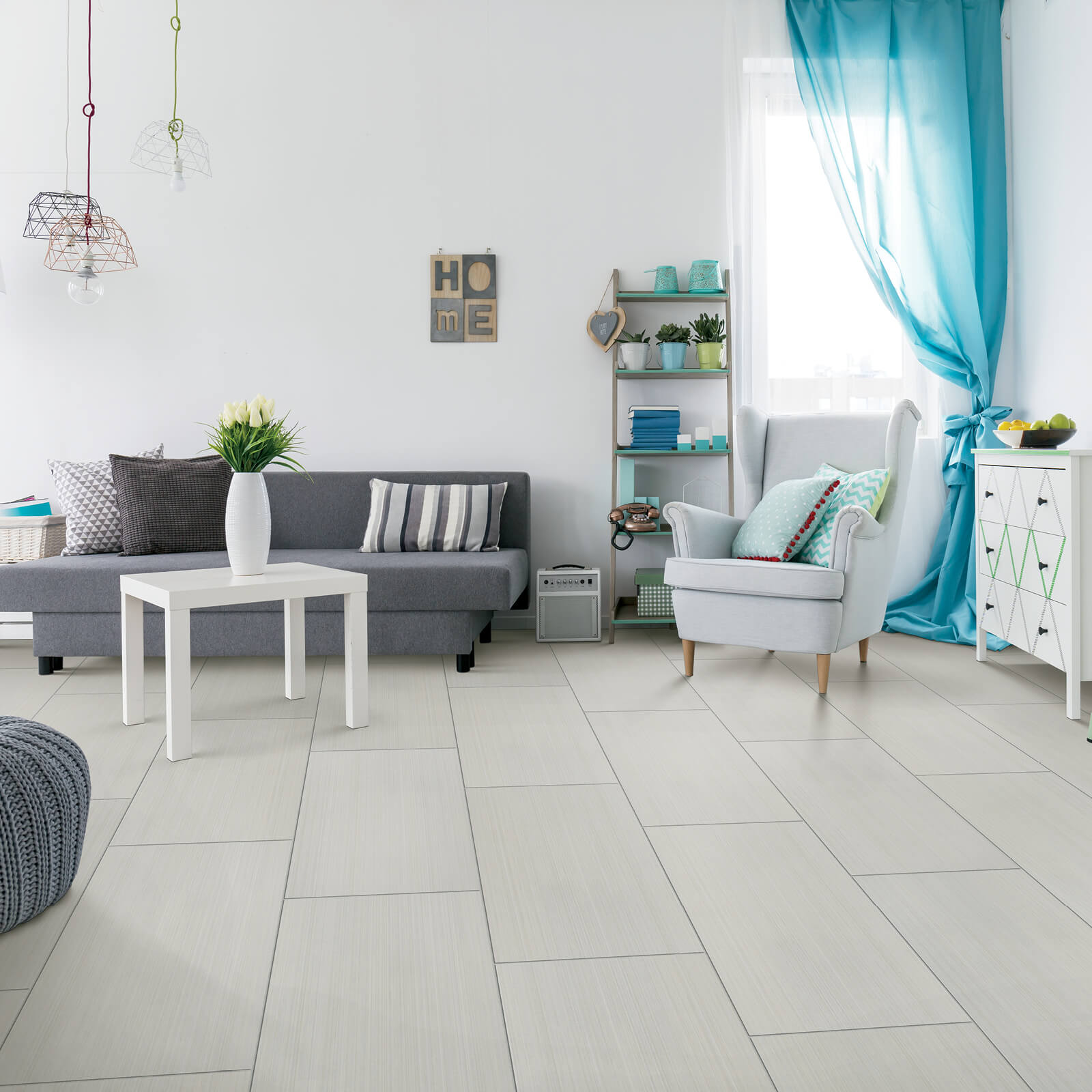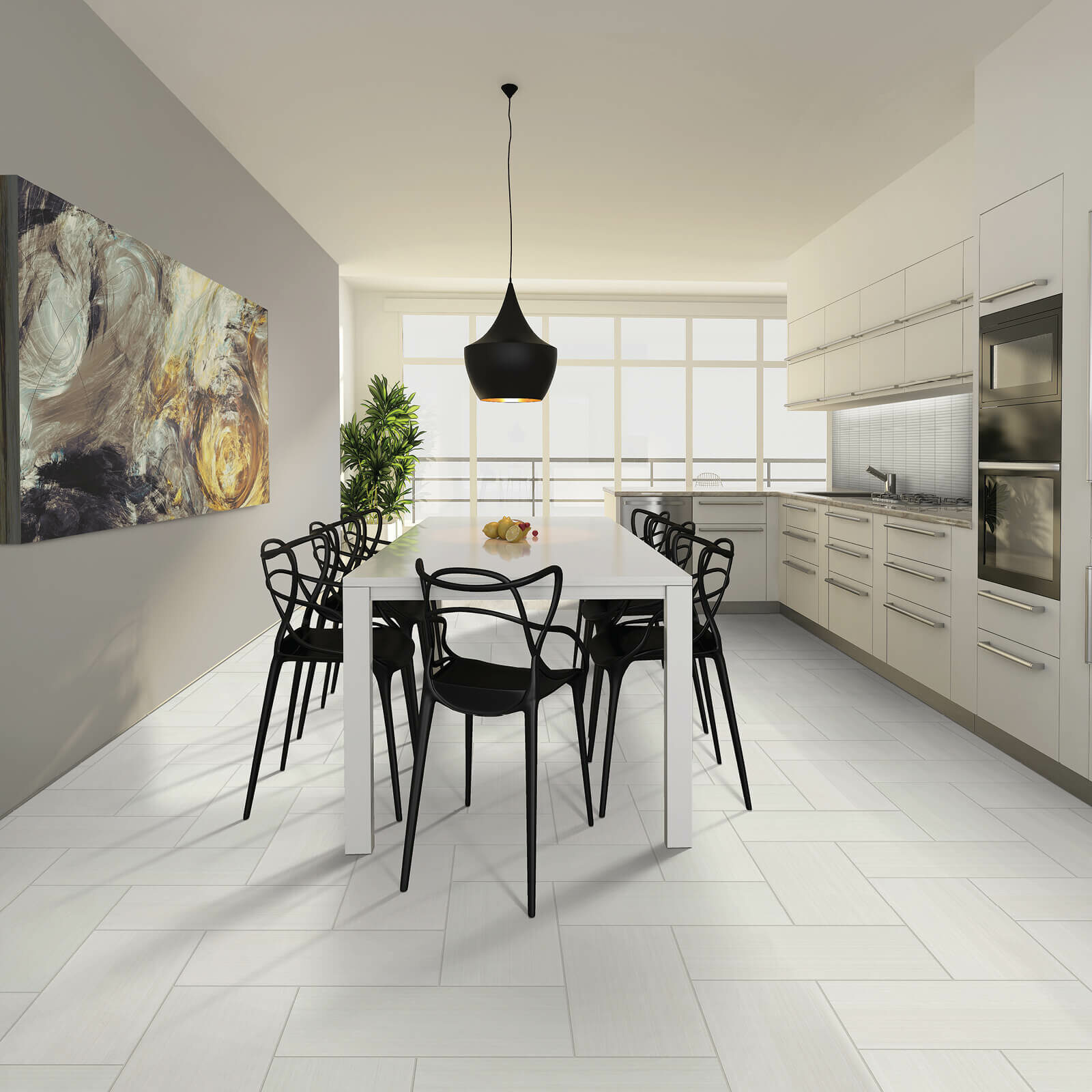 Everything you need to know about your professional tile installation from the experts at All Floors Design Centre!
While tile is durable and easy to care for, there are a few things to keep in mind when maintaining it. Learn more!